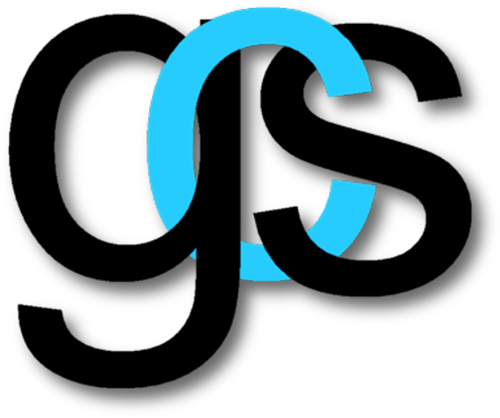 Gates County Public Schools
205 Main Street/P.O. Box 125
Gatesville, NC 27938
Phone: (252) 357-1113
Fax: (252) 357-0207
Office Hours Monday-Friday
8:00 a.m. - 4:30 p.m.
Gates County Schools and New Beginnings DayCare will be closed Friday due to the possibility of inclement weather from Tropical Storm Ian.
Friday, September 30th, 2022 will be a Remote Day for students and staff.
Schools are currently working on providing students with instruction and materials needed for tomorrow. The state is allowing us up to 30 hours of remote time for inclement weather, which means make-up time will not be required.
At this time, all after-school activities scheduled for this afternoon (Thursday, September 29) are still on as planned.
Please use the link below for potential architects interested in overseeing the grant-funded projects at Gatesville Elementary School.
On Friday, September 16, 2022, a ribbon-cutting ceremony was held at Gates County High School
to unveil the new Fitness Center made possible by a collaborative effort with Gates County Partnership,
the Obici Foundation and the Blocker Foundation. Below are a few highlights of the event.
Additional pictures are available on the Gates County Schools district Facebook page
by using the link on the left of this page.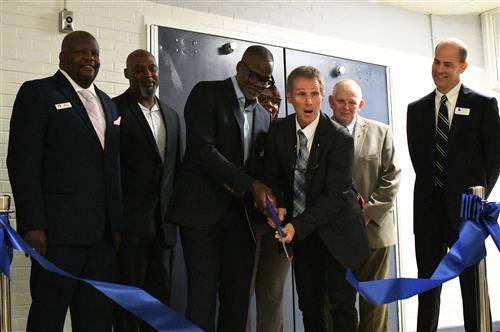 Pictured left to right: Mr. Brian Rountree, Mr. Shirley Jones, Mr. Benjamin Saunders
(all from Gates County Partnership),
Dr. Barry Williams and Mr. Ray Felton
(from Gates County School Board)
and Mr. Battle Betts from Obici Foundation.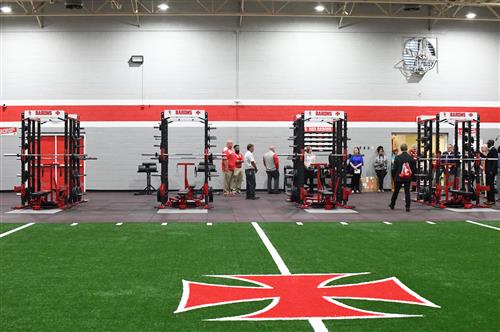 A view of the new Fitness Center.