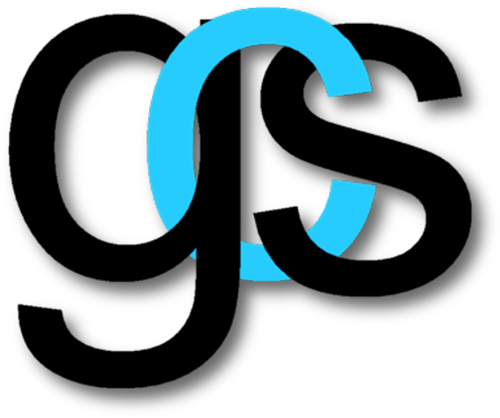 Gates County Public Schools
205 Main Street/P.O. Box 125
Gatesville, NC 27938
Phone: (252) 357-1113
Fax: (252) 357-0207
Office Hours Monday-Friday
8:00 a.m. - 4:30 p.m.
Due to the threat of severe weather this afternoon, Wednesday, January 25,
Gates County Schools will be closing at 12:30 p.m. All evening
activites will be cancelled.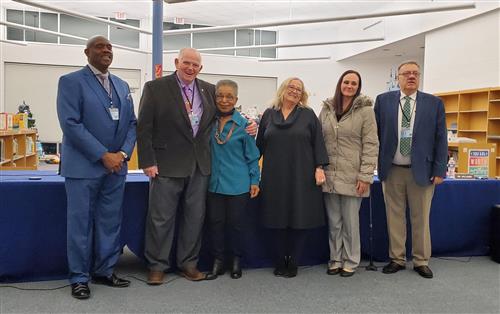 On December 5, 2022, the Gates County Board of Education recognized
Ms. Glendale Boone as an outgoing member of the Board and thanked
her for her years of service. The Board then welcomed
Reverend Mr. Ronnie Riddick as the new incoming member of the Board.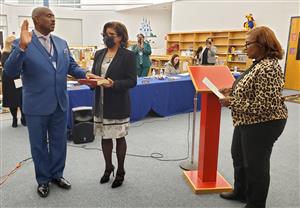 Reverend Riddick is seen taking his oath of office as his wife,
Patricia, looks on. Gates County Clerk of Court,
Ms. Monica Horton-Wiggins administered the oath.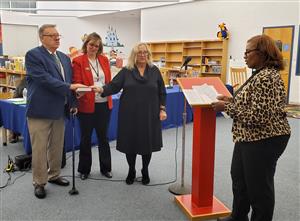 Mr. Leslie Byrum and Ms. Sallie Ryan renewed their oaths.