Gates County Public Schools
205 Main Street/P.O. Box 125
Gatesville, NC 27938
Phone: (252) 357-1113
Fax: (252-357-0207
District Office Hours
Monday-Friday: 8:00 am to 4:30 pm
Wednesday, September 20, 2017
1:00 P.M. Early Release for Students
1:00 P.M. Professional Development for Staff
CONGRATULATIONS GCHS HOMECOMING QUEEN
JESSICA BRADSHAW!!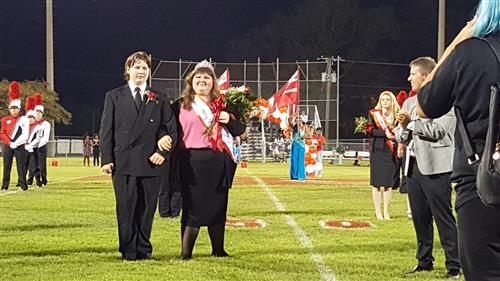 Character Trait for September
Trustworthiness
Be Honest: Don't lie, cheat, or steal
Be Reliable: Keep your promises and follow through on your commitments
Have Courage: Do what is right, even when it seems difficult
Be a Good Friend: Don't betray
"Six Pillars of Character" national Character Counts Program
Michelle Newsome was presented with the Jernigan Mini-Grant, in the amount of $500.00, at the Board of Education Meeting on September 11, 2017. The Jernigan Mini-Grant is provided by Dr. Phyllis J. Broughton, and is in memory of her parents, Mallie and Virginia Jernigan. Her father was raised in Gates County and attended Gates County Public Schools. The Grant is given to a K-5 teacher to enhance student learning opportunities. K-5 teachers are invited to submit applications, and one teacher is chosen each year.
Congratulations Mrs. Newsome!!
(Pictured are Gail Hawkins, Principal, Buckland Elementary School, Mrs. Newsome and Mrs. Chante Jordan, Exceptional Children's Director and representing the Gates County Educational Association for Excellence)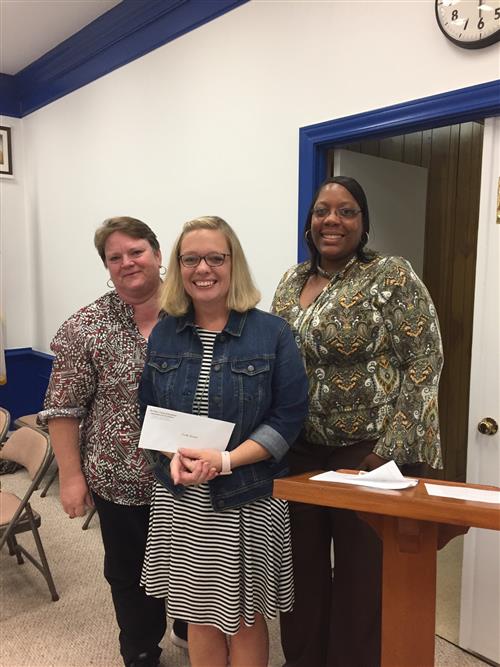 Rebecca Leary was selected as the North Carolina Association for Career and Technical Education's 2016-2017 Instructional Management Coordinator of the Year, for the Northeast Region