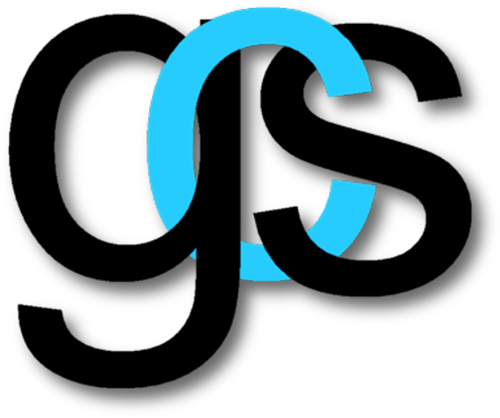 Gates County Public Schools
205 Main Street/P.O. Box 125
Gatesville, NC 27938
Phone: (252) 357-1113
Fax: (252) 357-0207
Office Hours Monday-Friday
8:00 a.m. - 4:30 p.m.
To view the Prequalification Package for
Gates County Elementary and
please click on the link below:
On Tuesday, March 14th, Dr. Williams welcomed United States Congressman Don
Davis to join several participants for a round-table Educational Discussion at the
Gates County High School Media Center. The discussion covered various topics
including a question and answer period. Below are pictures from the event.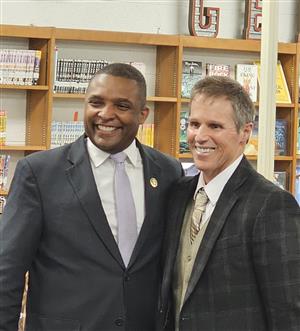 Dr. Williams and Congressman Don Davis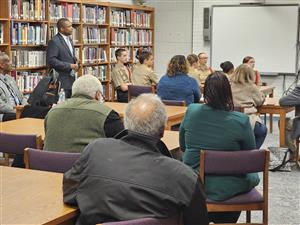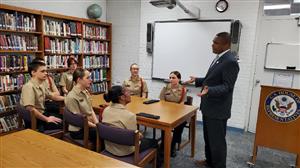 Congressman Davis took the opportunity to speak and listen to NNDCC cadets
during the roundtable discussion.
Student recognitions during the March 6, 2023

Gates County Board of Education meeting:
Lady Vikings Basketball Teams 2021-2022 and 2023
were recognized for their successful two-season wins
as the Coastal Athletic Conference Champions.
Team members were awarded plaques commemorating
their "Keys to Success."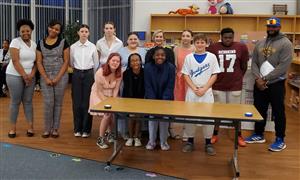 Students from Coach Brandon Young's Central Middle School's
history class presented a portion of their Black History Wax Museum
to the Board of Education during the March 6, 2023 open session.
Students told the stories of "The Bombing of Birmingham," "The Little Rock Nine,"
"Jackie Robinson," "Doug Williams," and "Aretha Franklin."