Gates County Public Schools
205 Main Street/P.O. Box 125
Gatesville, NC 27938
Phone: (252) 357-1113
Fax: (252) 357-0207
CENTRAL OFFICE HOURS
Monday through Friday 8:00 a.m. to 4:30 p.m.
JANUARY IS BOARD APPRECIATION MONTH!!
Thanks to our Board Members Claire Whitehurst, Glendale Boone, Ray Felton, Sallie Ryan, and Leslie Byrum. They do a fantastic job!!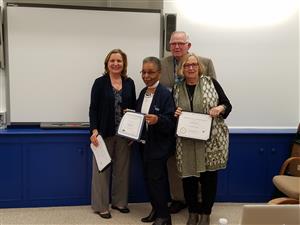 Mr. Byrum is not pictured.
Snowflakes are one of nature's most fragil things, but just look what they can do when they stick together.
Vesta M. Kelly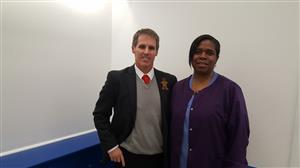 Dr. Williams, Superintendent, and Chinita Wolfrey Hayer, School Nutrition Manager, Central Middle School
On November 29, 2018, there was an Administrative Audit and Review of the School Nutrition Department at Central Middle School. They received the result of No Findings, which means everything was completely in order and being done properly. This is the first time that Gates County has been given this distinction. Also, on December 12, 2018, Central Middle School's School Nutrition Department received a grade of 100 on their Sanitation Inspection.
Congratulations!!
JoJo Nichols and Lori Lolies recognized for
Renewing their National Board Certification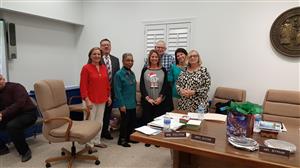 Board Members Sworn In at December 3rd, 2018 Board Meeting
Leslie Byrum, Sallie Ryan and Glendale Boone